I received my Track & Field control panel overlays today. They look very nice and have an authentic texture to them.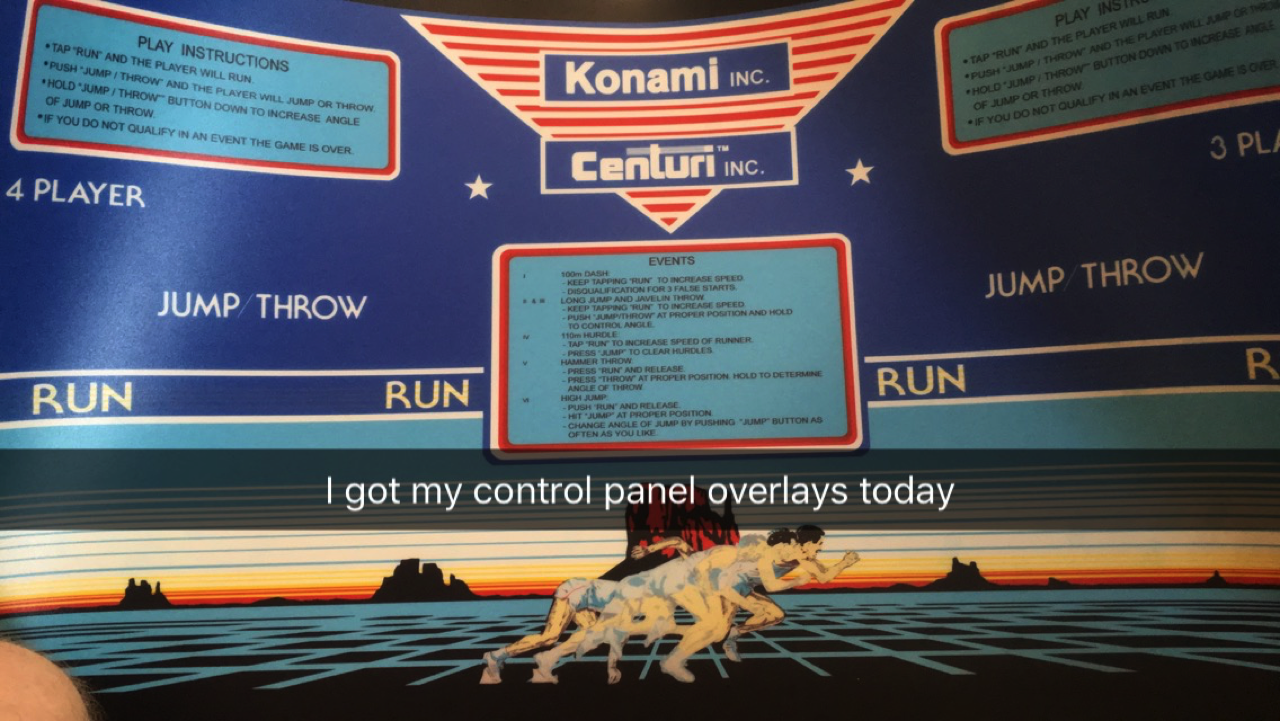 I realize this is an awful picture, but I did a quick and dirty with Snapchat, and they're wrapped up so nicely I don't want to get them out again until it's time to apply them to the control panel surfaces.
Overlays are easy to find for uprights, but the only cocktail reproductions I could find were from Arcade Overlays, LLC. After shipping they cost 92 dollars and change. There was a slight delay in the shipment, but the seller notified me of the issue immediately. Due to some fraud incidences they were also unable to ship to any location other than my billing address, but there was nothing to get in a tizzy about – they were worth the wait.
I think I'm to the point where I'm ready to buy a few sheets of MDF and start building my cabinet. Maybe this weekend.