Since my last update, I've been busy working on the control panels. They're not quite done yet, but as I've worked on them, I realized that the partially assembled cabinet is getting to unwieldy to move around. I decided that it's time to get it off of my garage floor and install the leg levelers.
Before I installed the leg levelers, I thought it'd be a good idea to paint the bottom of the cabinet. Based on what I've seen, I don't think real cabinets are painted on the bottom, but because I'm using MDF I thought a nice coat of paint would help seal the wood from potential moisture penetration.
My internet research informed me that you should prime your MDF before you paint it, lest the MDF swell from sucking in moisture from the paint. My original plan was to buy a quart of primer rated for MDF, which turned out to be Bullseye 1-2-3. Instead of buying a quart I noticed the spray can version on the shelf and thought it'd be a good short cut for priming. More on this later.
Todd at TNT Amusements says that they use high gloss black paint from Ace hardware, and that works well for their cabinets; it's also premixed, which is a rarity with black paint. I took a run to the closest Ace hardware and found that they do indeed have premixed black paint by Rustoleum. I always thought high gloss was a bit much, so I opted for the satin finish.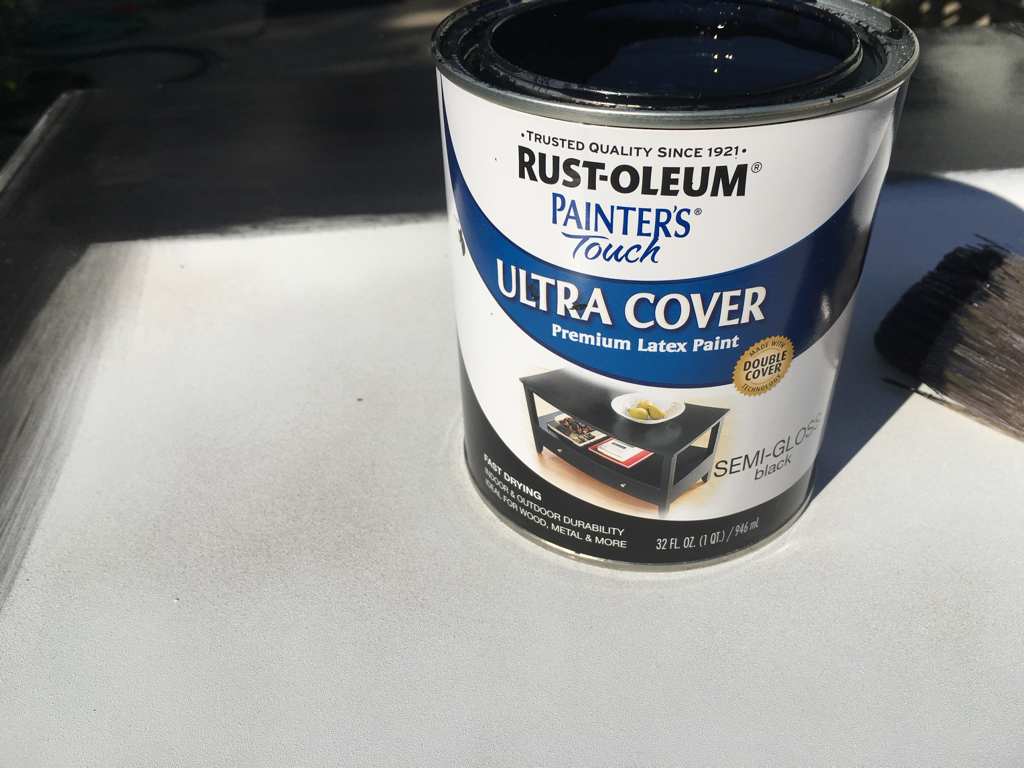 The spray on primer didn't end up being much of a short cut. What I wasn't thinking of with spray on paint is that it leaves a rough surface. Because it's the bottom of the cabinet, I didn't want to waste time getting out a paint tray and my roller set up, so I opted to brush on. It takes too much paint to brush over the rough sprayed on primer surface, so I had to do quite a bit of light sanding to get a smooth surface. Two coats of black paint later and this is what I ended up with.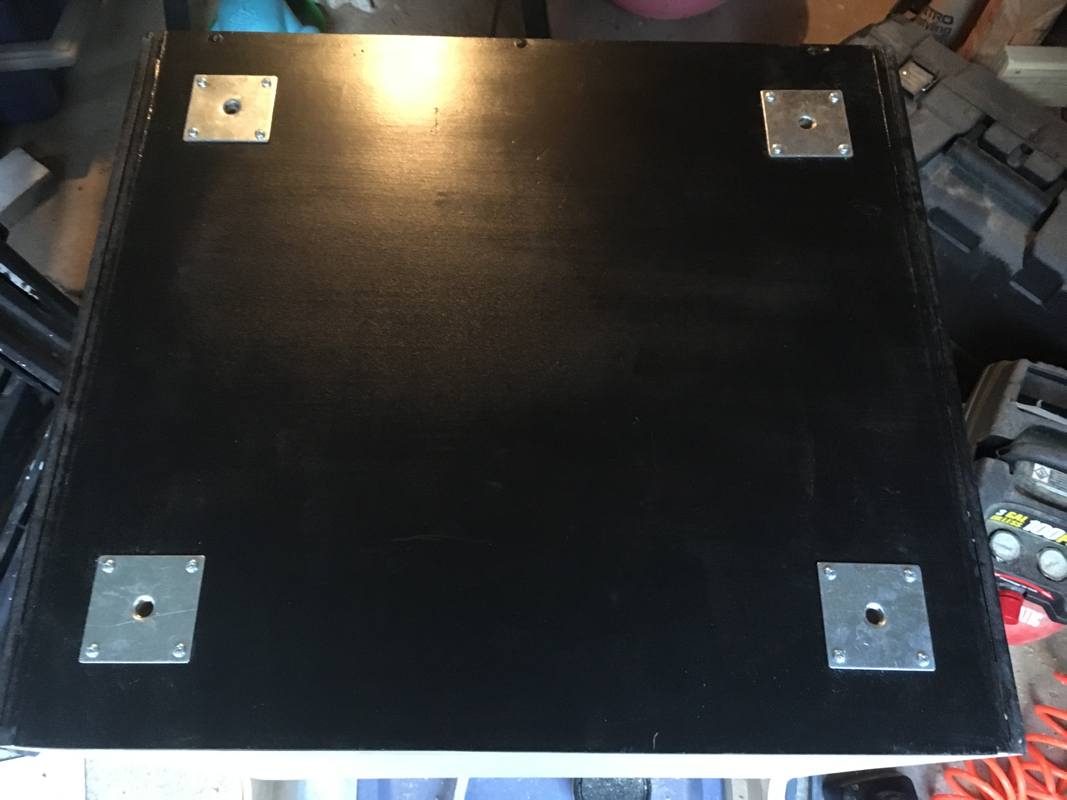 When I paint the visible parts of the cabinet, I'm going to roll on as much of the black that I can for better coverage, but overall I'm very satisfied with the finish, and I'm anxious to see it on the finished cabinet.
After letting the paint dry it was time to install the leg levelers. I ordered the heavy duty legs with plate from twistedquarter.com. They exact URL is in my price breakdown spreadsheet.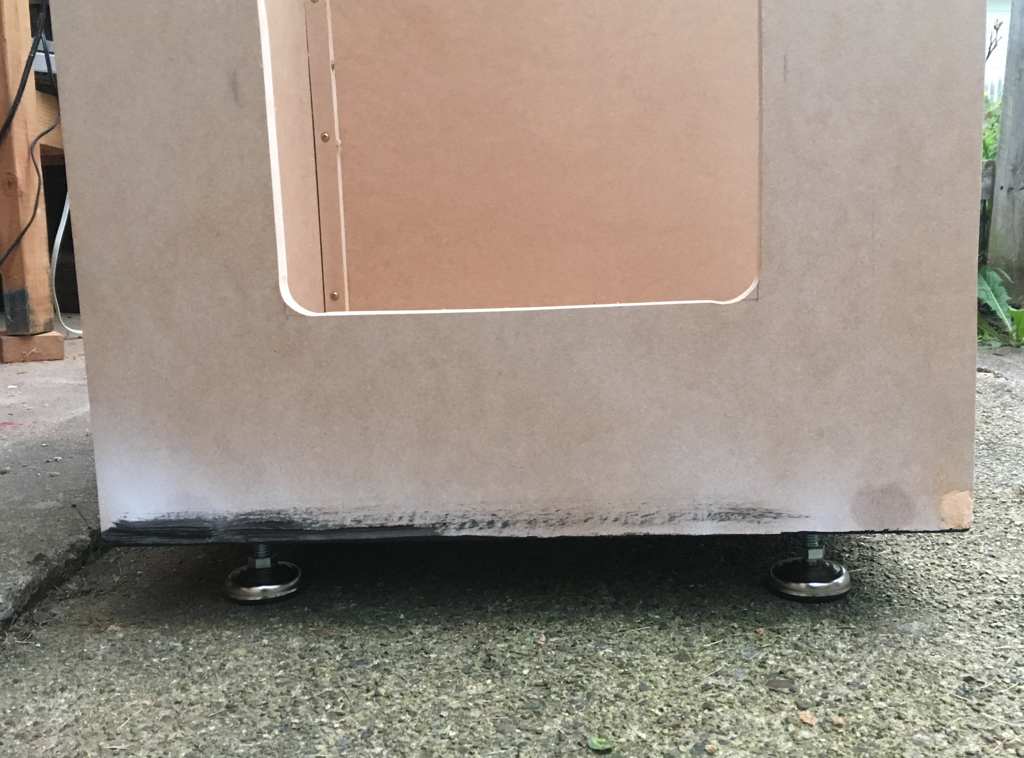 Now here's the part I'm not so sure about – installing the leg levelers. I've never installed these before and I've never seen them installed before. I took my best guess about how to install them and they get the job done, but once I was finished it occurred to me that maybe the metal plates are supposed to be on the inside of the cabinet. Does anyone know? Leave a comment and let me know.