I ended up halting my cabinet assembly because I realized that I needed to cut the slot for my t-molding and it'd be difficult to use my router on an assembled cabinet.
Having never used a router before – I bought a new one just for this – it took me a while to figure out how to adjust the damn thing to the correct depth to cut the slot. The instructions provided with the router are definitely written for someone who has used a router before.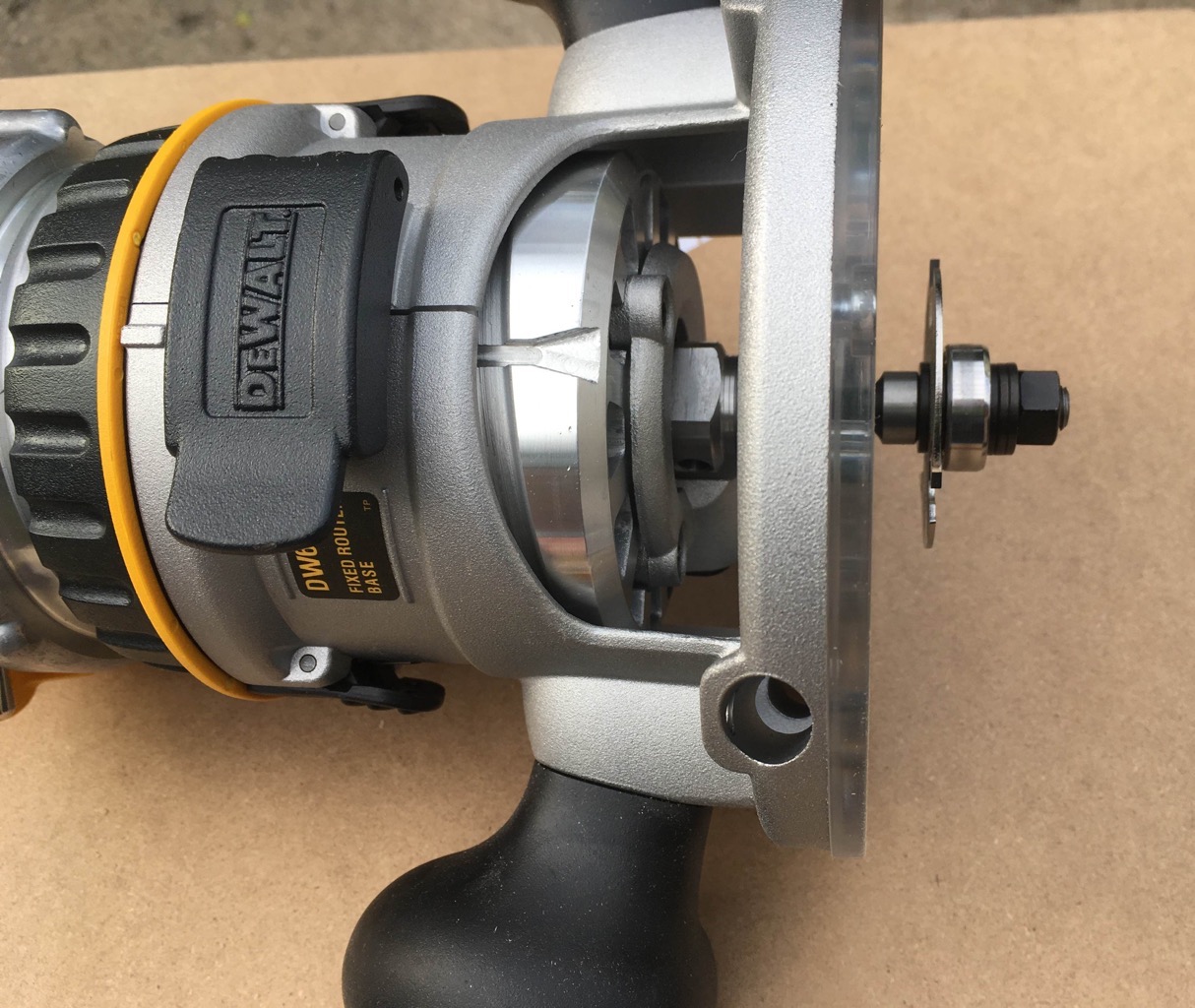 I was able to eyeball the slot cutter bit to see if it'd be centered in the MDF, but the true test would be if I could put a piece of t-molding in and see if there was any overlap on the edges. Unfortunately, I didn't have any t-molding yet.
Off I went to t-molding.com where I ordered several feet of their 3/4" light-blue t-molding. I did order extra because I'd rather have some more on-hand in the event that I make some horrible mistake. It didn't take long for the t-molding to be delivered, but the weather was very uncooperative. We didn't have any rain for nearly a month and then we had several days of rain in a row.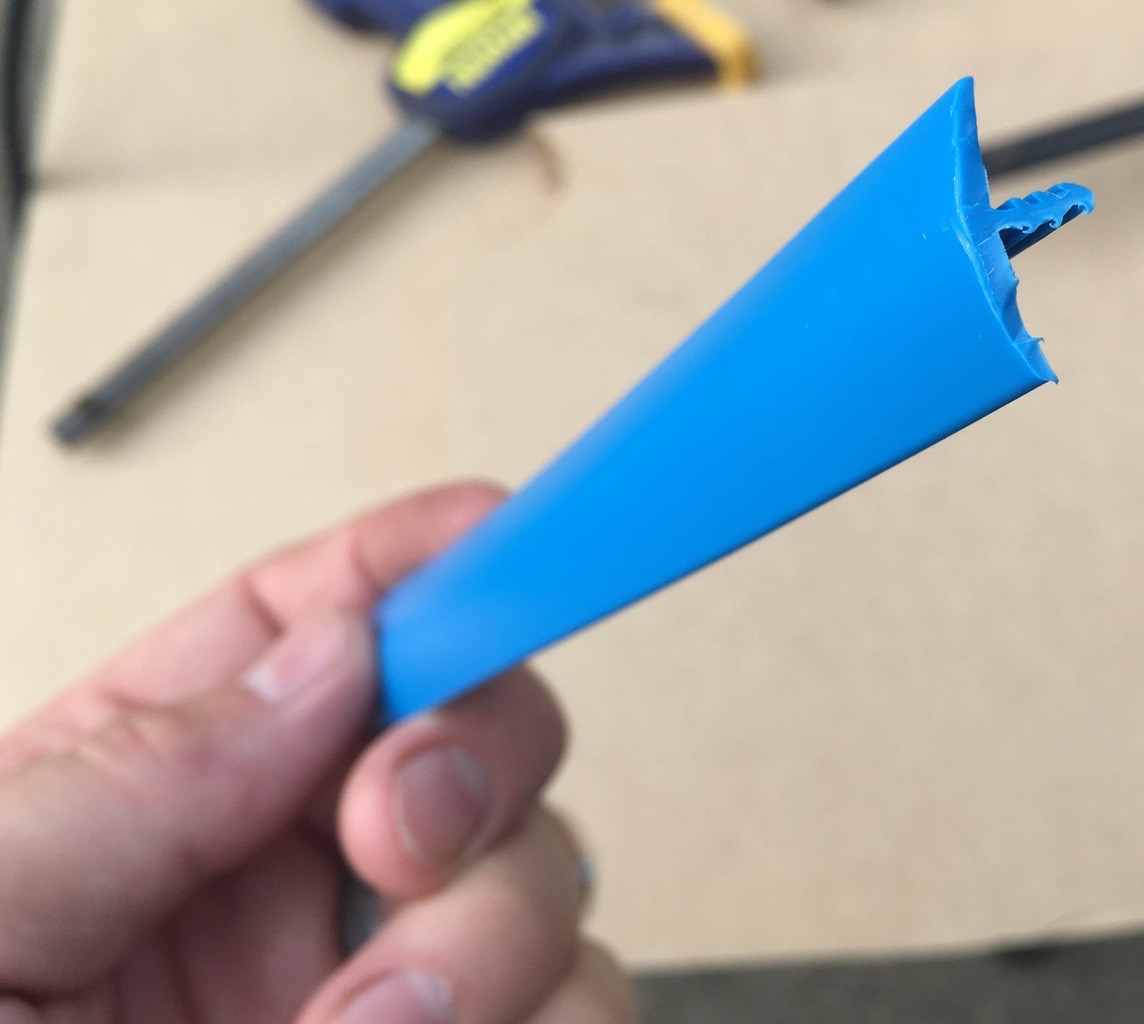 After it dried up I took a scrap piece of MDF and routed a groove into it. I cut off about half a foot of t-molding and whacked it in with my rubber mallet. My camera was focusing on the background instead of the foreground, but you can see it was a good fit.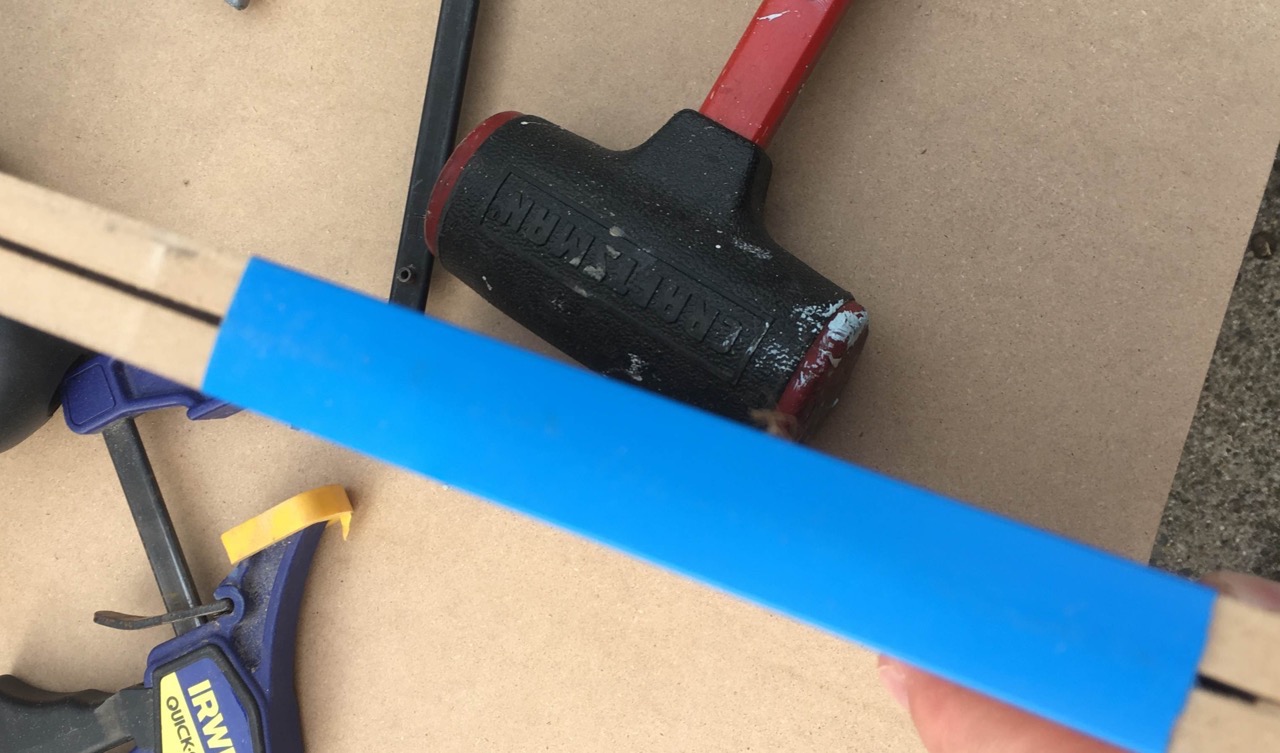 I then got setup to route out the side panels for the t-molding.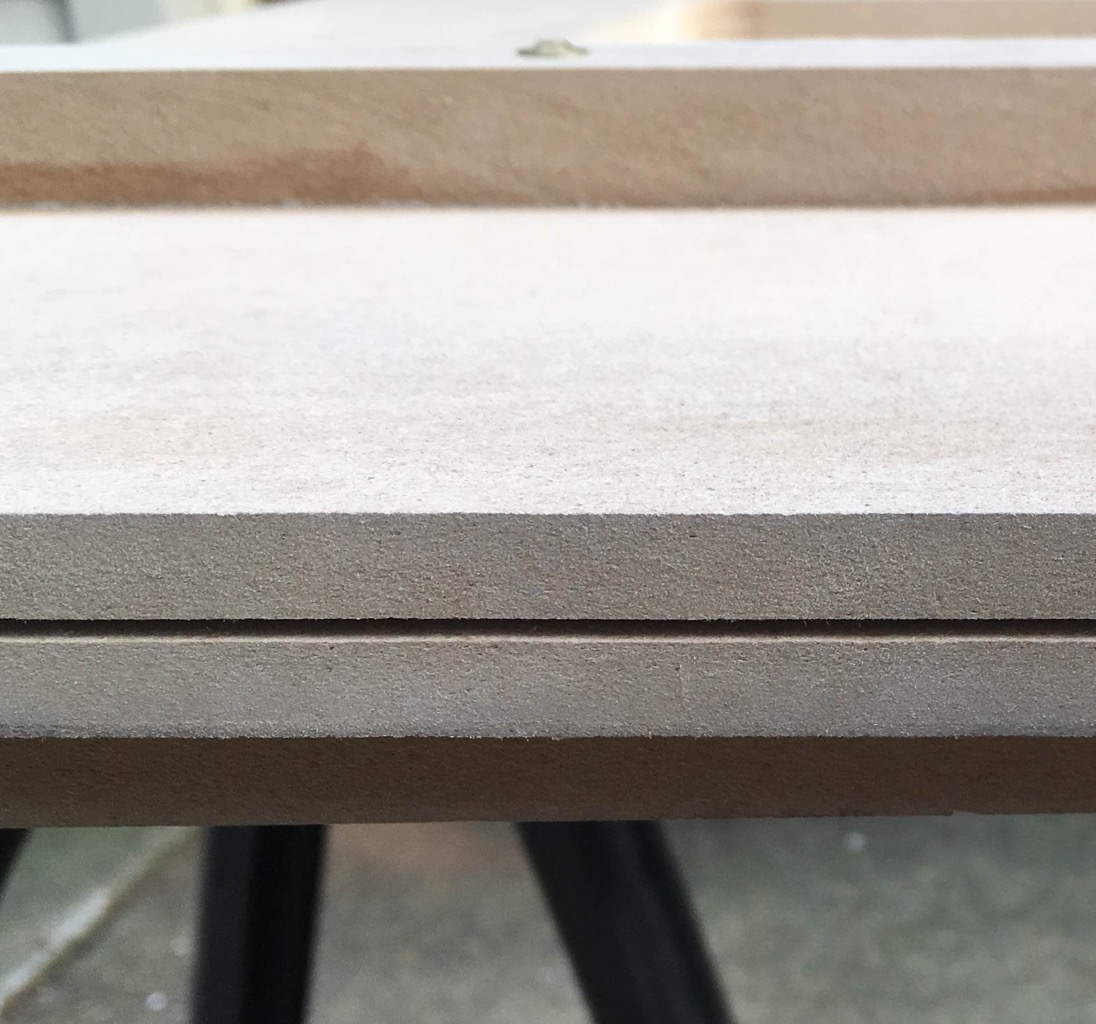 Everything turned out great except for this bit at the end where I got overconfident and too fast, and I pulled the router out at an angle while it was still spinning. It looks worse in this picture than it does in real life. I'm not really worried about it anyway, because it's at the bottom of one of the sides, and the t-molding should cover the issue.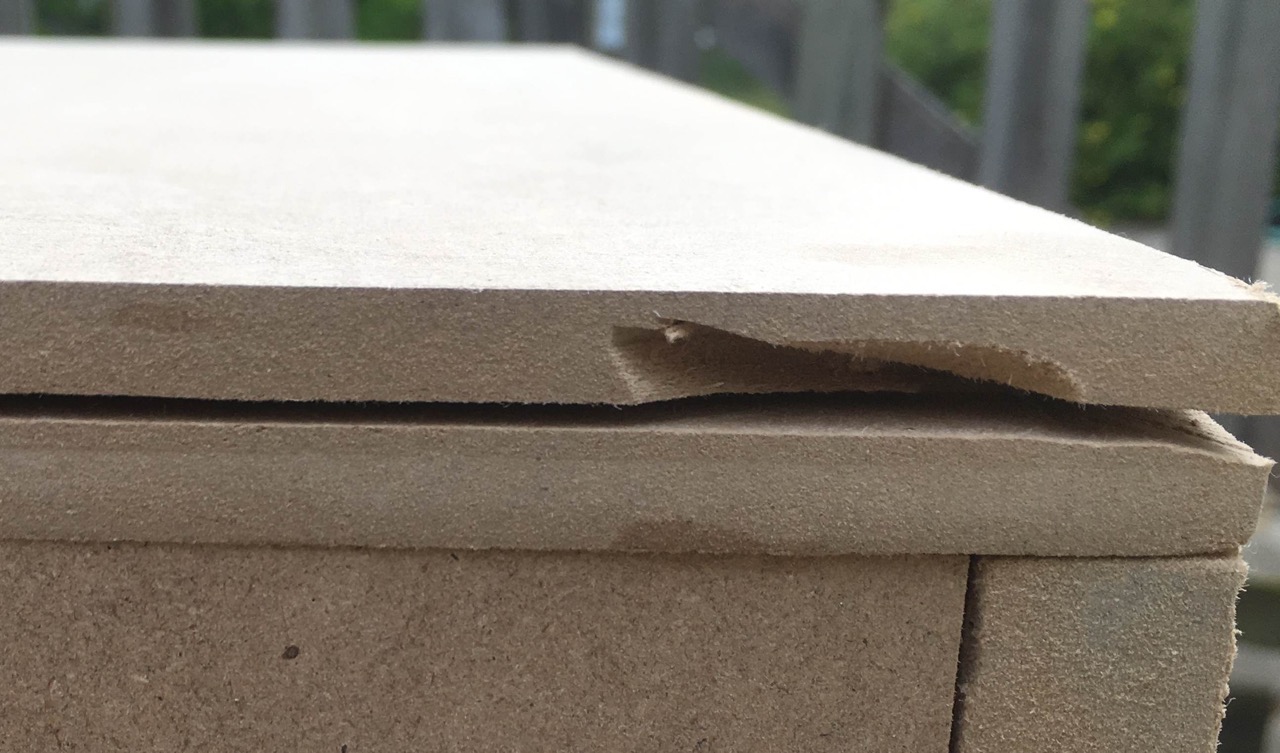 After finishing up the routing for the t-molding it occurred to me that I still can't assemble because I'm going to have to also route out the speaker/vent holes. That will be the topic of an upcoming post.