I was originally going to post the coin door cut out in the previous post, but that post was too long. As it turns out, there's enough here to warrant a seperate post.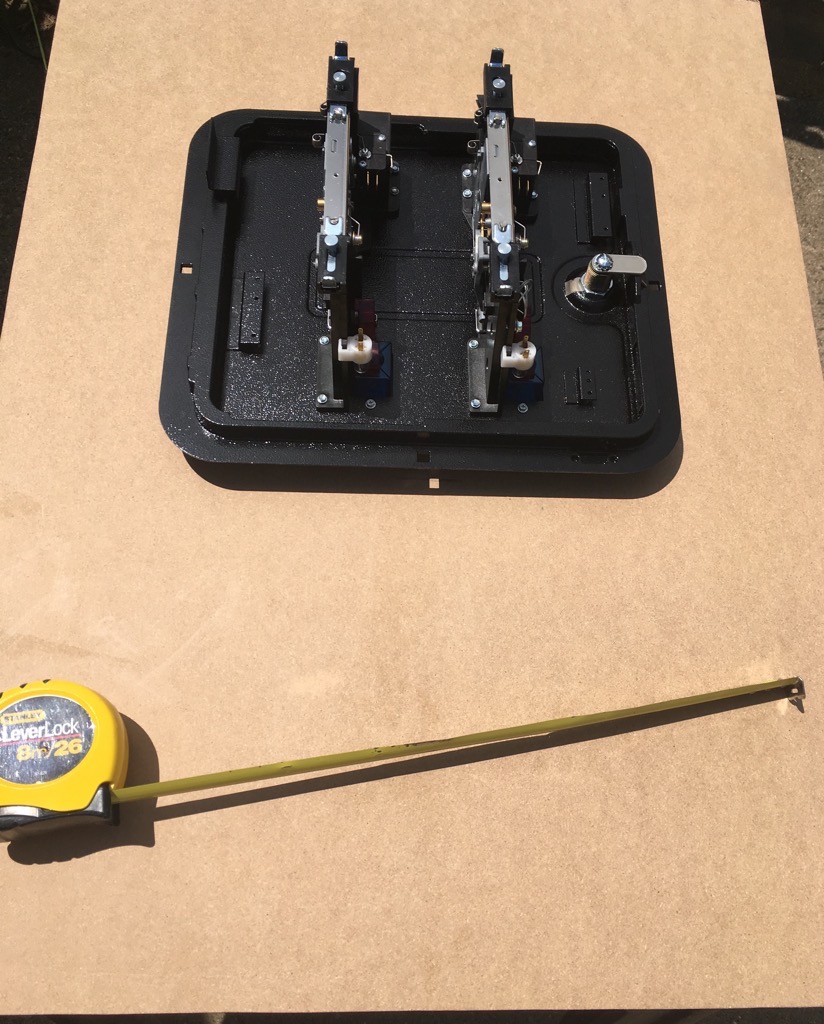 The first thing I had to do was center the position of the coin door which I was able to accomplish with some measuring. In the image above you can see that the coin door has a lip which is where the mounting bolts go. I measured the size of the actual part that sits inside the hole and drew lines for the horizontal and vertical cuts.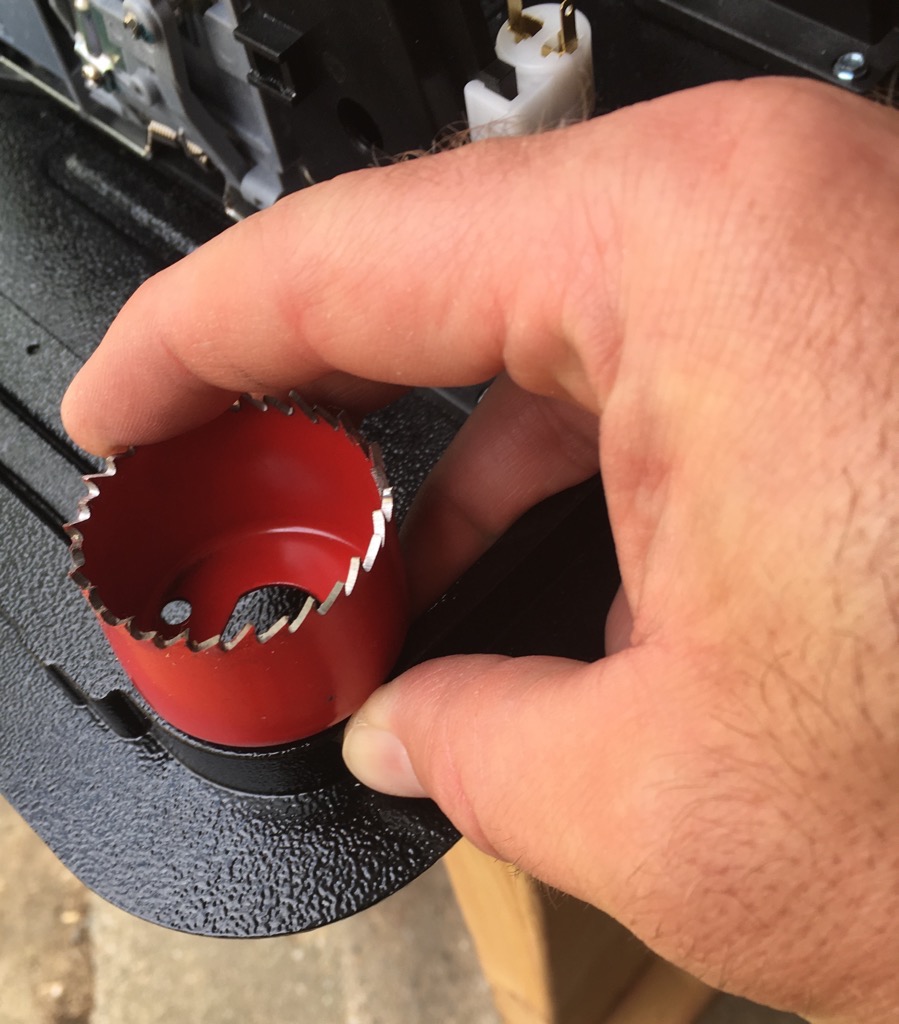 The corners of the coin door are rounded, so I found a hole saw that matched up.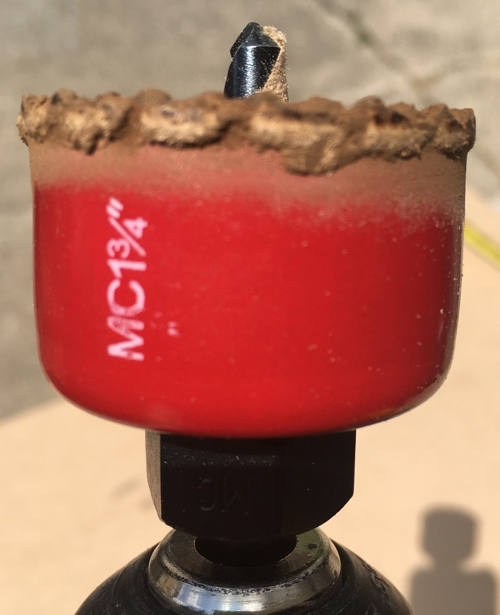 Drilling out the corners wasn't as easy as I thought because the MDF sawdust and glue kept plugging up the teeth in the hole saw. I probably could have switched to a spade bit, but I just took my time and kept cleaning out the teeth every few seconds.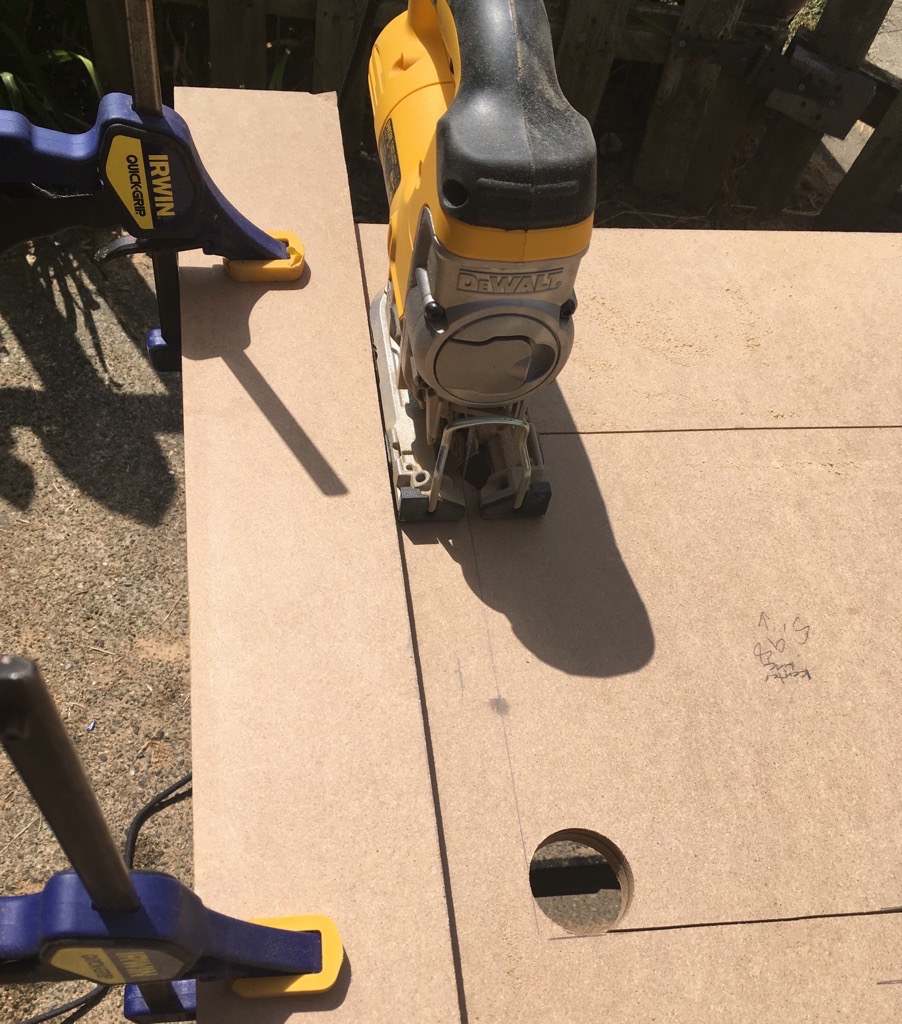 After the corners were cut I was able to cut out the rest of the hole with my jigsaw. Notice the use of scrap lumber and my clamps to ensure a straight cut.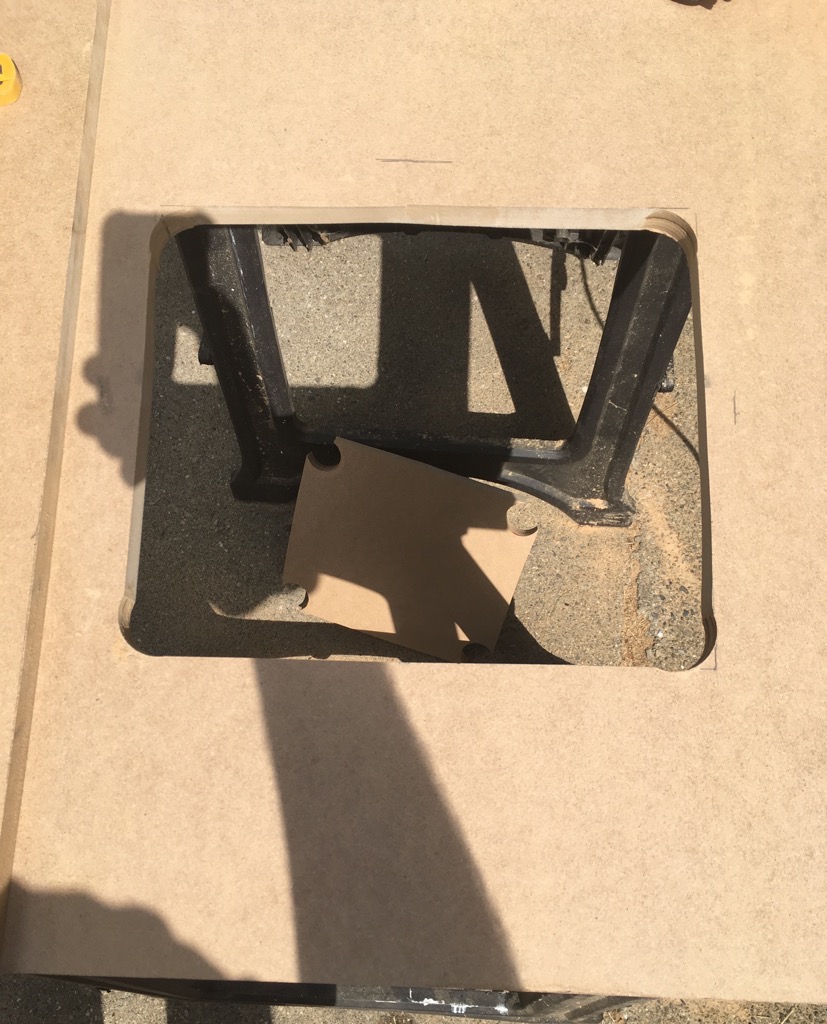 All finished. Does the coin door fit?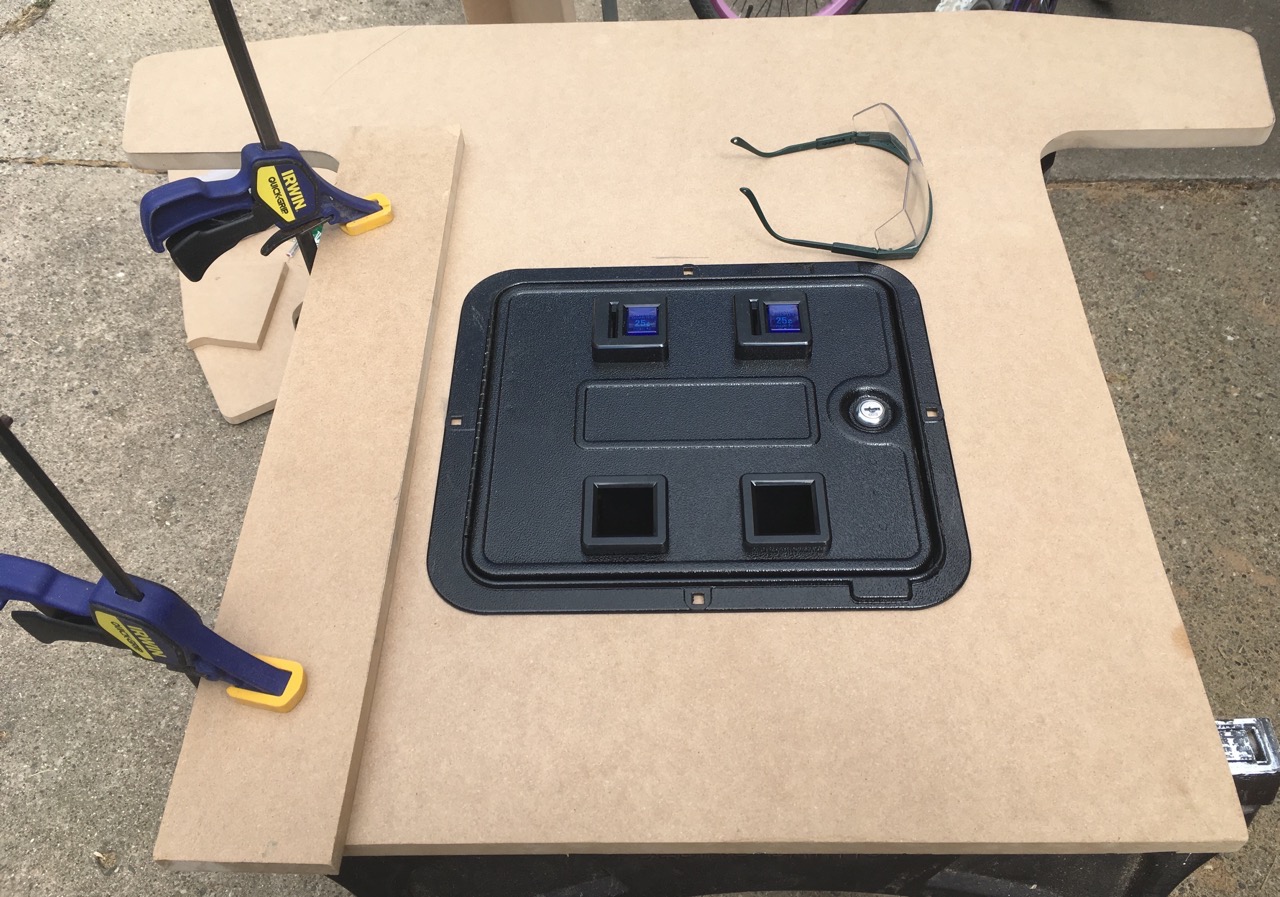 Looks great!
This coin door and mechs were ordered from http://www.twistedquarter.com. I deliberately ordered blue ejectors because I think they'll look nice with the mostly blue control panel, and I'm planning on doing blue t-molding too.